The default page for NexCite website tools is your Site Map. This will display your website pages. You can select the title of any of the pages displayed to edit that particular page.

Editing Sections
Once you've select the page that you'd like to edit from your Page Admin, select the Edit button at the top left of the section of the page you want to edit.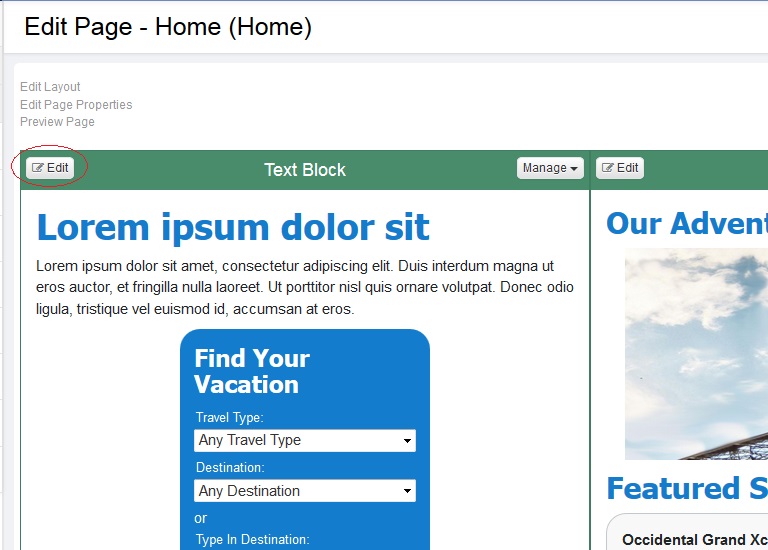 The Title portion has default styling. You'll find editing options similar to the options you'll find in a standard text editor.
*Important note: if you're copying and pasting, make sure you use the "Paste as plain text" button to keep formating from being pulled from your source document.