Uploading Images and Files
To use images on your site, you need to upload them into the Images and Files area.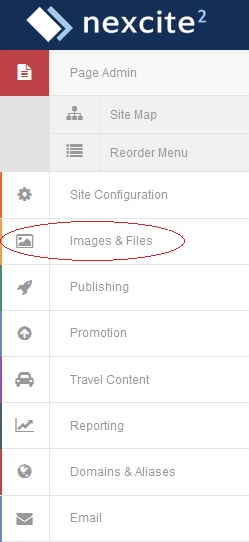 You can upload images to any of the folders that are already there, or you can create your own folder to upload them into. Note: Folder names cannot contain spaces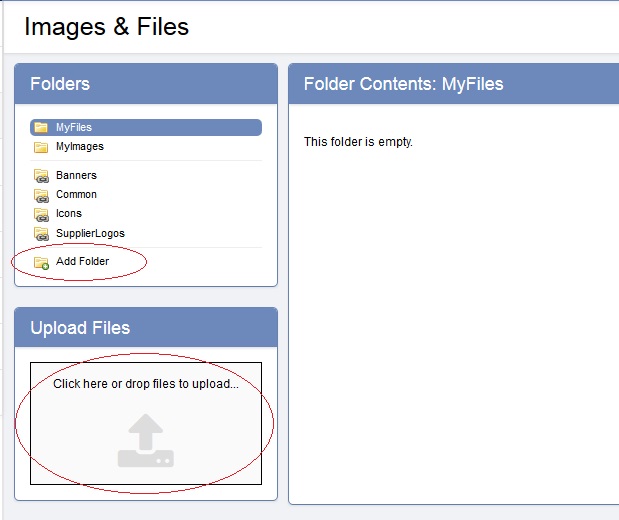 Upload images by selecting the "Click here or drop files to upload..." box or you can drag and drop images into it.