Signing In
You can log in by going to www.passportonlineinc.com and select Member Login at the top right, or you can go directly to the log in page https://secure.latesttraveloffers.net/apps/portal/centrallogin.asp?
Log in to your account. If you're unsure of your log in information, please contact us for help.
In order to make changes to your NexCite², you'll need to get into your Page Admin.
After logging into your account, select NexCite Website Tools under Other Tools.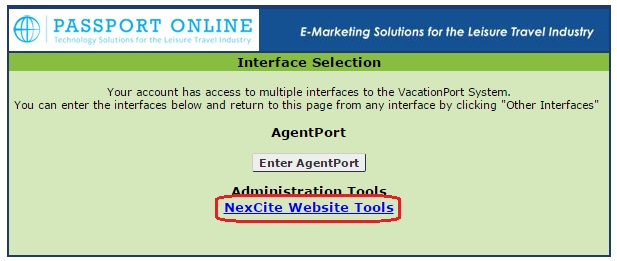 Select your site from the Site List (Note: If you've been with us for a while, you may have both a NexCite and a NexCite 2.0 site. Be sure to select the site below "Your NexCite 2.0 Sites).
The default page for NexCite website tools is your Site Map. This will display your website pages. You can select the title of any of the pages displayed to edit that particular page.

Editing Basics
Once you've select the page that you'd like to edit from your Page Admin, select the Edit button at the top left of the section of the page you want to edit.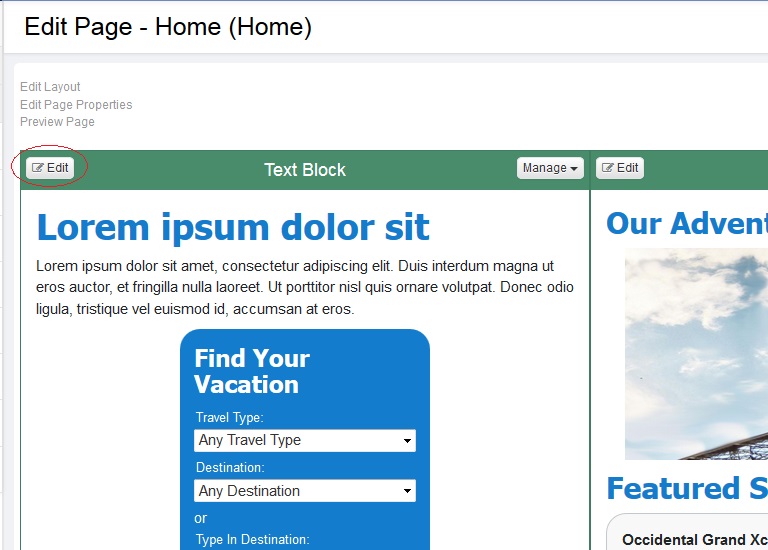 The Title portion has default styling. You'll find editing options similar to the options you'll find in a standard text editor.
*Important note: if you're copying and pasting, make sure you use the "Paste as plain text" button to keep formating from being pulled from your source document.
Previewing Changes
When working on changes to your site, you can see a preview of what those changes would look like before you publish them to the live site. When you're within a page, you will have a link above the sections to Preview Page. At the very top right of the site, you will also have a computer monitor icon. When you hover your mouse on this icon an option to Preview Site will show.